The Froedge Machine & Supply Process We're the Type of Firm Who Puts Diligent Thought and Hard Work in What We Do, and Honesty and Sincerity into What We Say.
Planning & Quoting
Drafting & CAD
Fabrication
On-Site Assembly & Fine-Tuning
For over 50 years, Froedge has been providing machining and fabrication services. The past 20 have included building hundreds of lumber handling solutions for a global clientele.
To us, building quality equipment is more than just a competitive advantage. It's a part of our legacy and tradition. Henry Ford once said that quality means doing it right when no one is looking - we do our best every day to live up to that expectation. We built our first lumber stacker line in 1989 for a company across town. We finished the project - at the originally quoted cost - and that system is still in operation today. Since then, we've built dozens of different types of lumber handling products for hundreds of customers - but our mindset is still the same. No matter what the challenge - our goal is to overcome it with excellence. We feel the things we do and build are a reflection of our personal value. Therefore, correctness is more than a technical recommendation - it's a moral requirement.
When working with Froedge, you can expect a lifetime support. Customers buy our equipment because they want to be more competitive and productive, and we understand that every minute of downtime, every day of sub-par yield, means more than lost dollars to you. Your reputation, your effectiveness and ultimately your livelihood is closely coupled with the performance of the systems we build. It's our aim to see you at your best.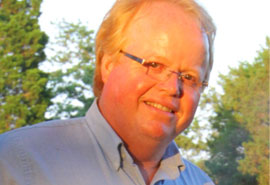 We feel...that business is about a relationship; With our customers, with our employees, and with ourselves. Tom Froedge, President