Introducing the Lumber Infeed Deck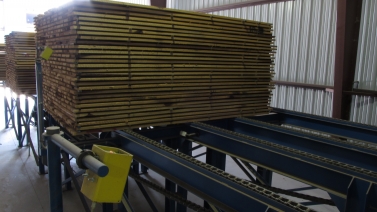 About Lumber Infeed Deck
We build our decks to last. Infeed shafts are figured based on max weight with high service factors. Multiple strand design.
Both hydraulic and electric drives. Most of our decks are used in applications where auto infeed works. Therefore we have manual and auto load modes.
Several types of chain are used. We try to pick a chain correct for the job and if applicable a chain that matches other applications you may have. Many Infeeds are installed in a variety of uses.
Lumber Infeed Deck Images and Video