Introducing the Stick Stacker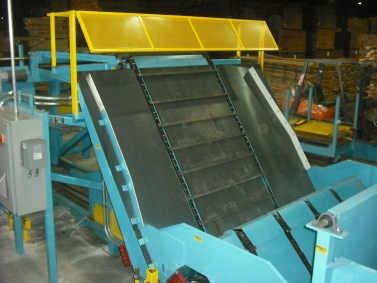 About Stick Stacker
We offer multiple stacker styles.
Sling Stacker Style
The most affordable stacking option. Sticks are raised and then dropped into a sling. When the sling is full, an indicator light is activated and the fork lift operator is alerted to pull the load.
Rack and Straighten Style
This option drops short sticks out, while all other sticks go directly into the buggy. No banding or sling removal is required. This option contributes to greater overall efficiency and fewer safety hazards.
Stick Stacker Images and Video