Introducing the Tally and Scanner System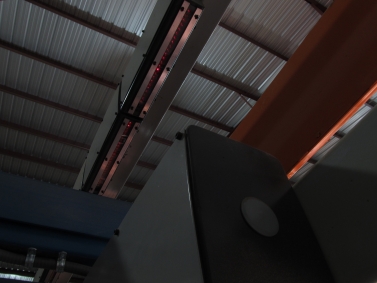 About Tally and Scanner System
Most of the tally systems we've sold are green inbound measuring systems for companies who want to compare actual footage received against the inbound tally ticket. This ensures your suppliers measure with the same yardstick you do.
Another application, using the same hardware and much of the same software are surface measurement applications. These are typically used in front of a moving fence ripsaw where the yield of each board is optimized.
The third application is dry lumber lines where graded lumber is measured and the trim is optimized. Our systems can be built with enough density of measuring eyes to optimize the moving fence on a trim saw and if desired trim evenly on both ends of the board in order to improve the appearance of the finished bundle.
Important Notes
Thickness measurement has been and can easily be added to this design.
Data from the tally bar can be transferred via ethernet to either PC or PLC
All of our hardware and software is designed to respond in nanoseconds or microseconds
Tally and Scanner System Images and Video