Introducing the Unscrambler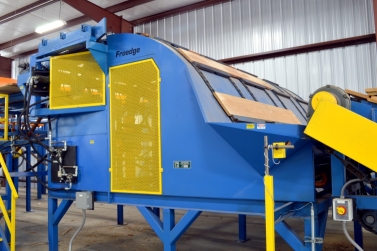 About Unscrambler
In lumber handling applications, one of the best methods to gain efficiency is with an unscrambler. When a consistent material flow is required, whether it be immediately following a package breakdown area or any place where conditions create the requirement for a surge or buffer area, a Froedge unscrambler is a perfect solution. Our unscramblers are engineered to work at peak performance, applying the most effective pit angles, slope, chain, and drive systems to provide the highest percentage of filled lugs and feed speeds.
The volume of wood moved into the unscrambler pit is controlled by photo eyes.
Froedge unscramblers are built with a heavy-duty "impact zone" designed to absorb the shock load of heavy boards dropping into the pit.
"Break-away" doors in the pit allow easy clearing of off-size or broken boards that sometimes cause jams.
Froedge unscramblers are primarily designed utilizing bars attached to the chains, which are superior to lugs, preventing "wind-milling" of boards (boards that spin out and off of their lugs near the top transition point), although specialty "strip" unscramblers are supplied with special geometrically designed lugs.
Units can be ordered with either hydraulic or electric power, with electric versions using a shaft-mount reducer with belt drive.
The optional even-end rollers are integrated into the machine as a single piece, and have welded friction points for positive movement. They are powered separately from the chains, so that speeds can be independently varied.
You can view video at the bottom of this page.
Unscrambler Images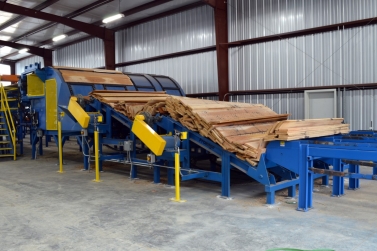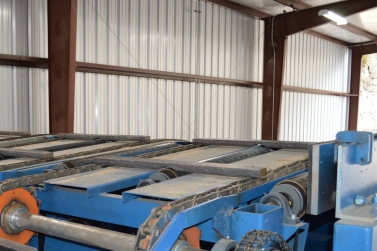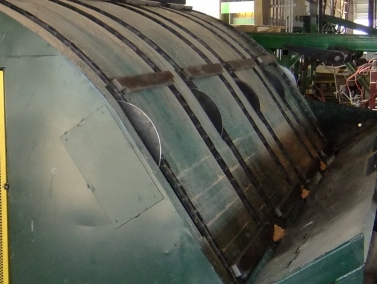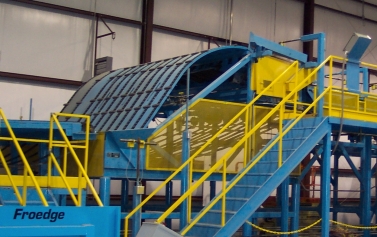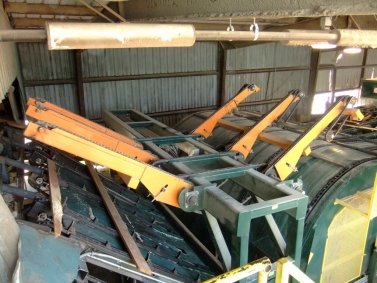 Dimensions / Schematics
Product Literature